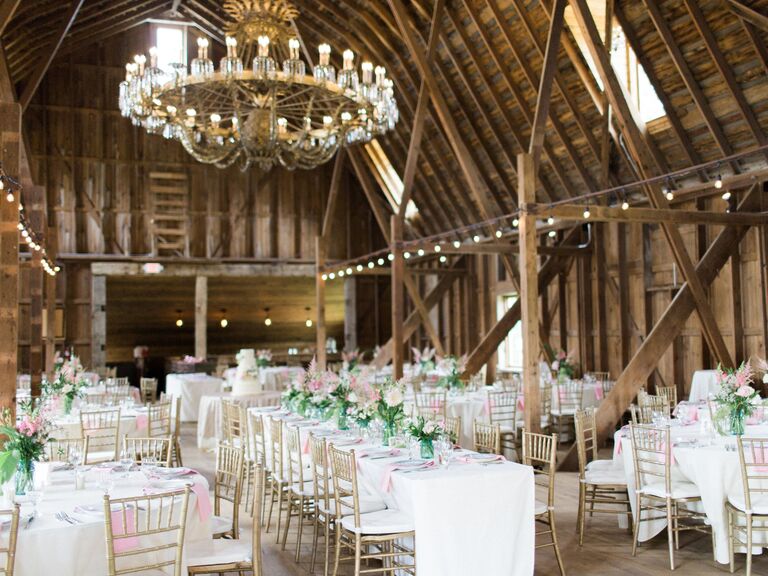 Regardless of what food you serve or the flowers you choose on your big day, the wedding reception is one of the things that really set the mood of the event. So, instead of stressing over some minor details, you should put extra thought into where you will get married.
Here are the tips to book the best wedding venue:
Soon-to-be-married couples must have a theme for their wedding. This concept can make everything put-together and organised. If you're thinking of having a beach party, then the giveaways, reception and other details must blend together.
Find a place the resembles what you want for the nuptial. Be it a romantic or odd place like ruins, make sure that you talk to your partner and decide on such matters.
Look for a venue that's accessible to you as well as the guests. If you want to get married abroad, inform your friends about your plans ahead of time. This way, they can prepare and do all the arrangements.
Think about your honeymoon when you are looking for the venue. Why? It will also affect your budget. If you're going to get married in a place where you can also spend the honeymoon, then you can save money. In fact, there are hotels that offer discounts and promos for newly-wed couples that you may avail.
Looking for the best wedding venue in Brisbane can be exciting yet stressful, especially if your budget is limited. Due to unrealistic portrayals of weddings in the movies, there can be pressure to spend a lot of money to have the perfect wedding.
However, whilst there's nothing wrong with shelling out money when it comes to your big day, you should still be mindful of the cost.
If you don't have a lot to spend, prioritise only the necessary things. Splurge only on food, venue as well as the documentation. You can also opt for an intimate celebration and only invite a few people. The extra money can be used for more important matters like baby preparation and house.
Your wedding is a vital moment in your life. Make it more special by choosing the best wedding celebrant Gold Coast and in the right venue. Don't settle for less; instead, look for a place where you can be contented and happy. After all, this can be a once in a lifetime event.
Do you have anything to share? Let us know.
Author: Carrie Sze