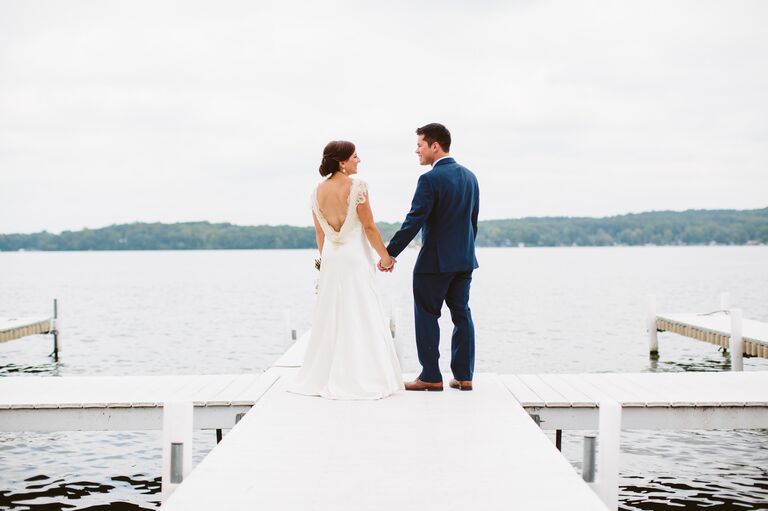 The theme is the most important factor when choosing a Sydney wedding venue. Every bride-to-be wants somewhere where there is some real wow factor. Are you one among them? Then choosing waterfront wedding venues in Sydney is the best option for you! Waterfront wedding venues are quite popular, and it will be booked quickly, so if you are choosing the waterfront wedding venue, then hurry to book the right venue.
There are plenty of reasons as to why you should choose Athol Hall's waterfront wedding venues. Some of them are listed below.
Gives a Personal Satisfaction both You And Your Guest
Usually, the wedding planner suggests some wedding venue based on your taste, but not the one that provides personal satisfaction. But with Athol Hall, one of the famous waterfront wedding venues in Sydney, you no need to worry about it. This spacious venue will provide seating arrangements based on your requirements to make your goal happen. The essential piece of your wedding venue is the personal satisfaction that it gives you and your groom/bride. So Athol Hall is the place for you! Nothing is more satisfying by knowing that you have found a unique, wonderful memorable spot when you are entering your venue.
Craft Memories with Great Wedding Photos
Need your venue to be the perfect spot for creating memories? Athol Hall is your destination that comes with plenty of great photo opportunities close by! In Sydney Harbour National Park, Bradley's Head Amphitheatre is a popular viewpoint. Luckily, Athol Hall, the waterfront wedding venue is near Bradley's Head Amphitheatre. So, it will be the perfect location to experience the stunning views, and for the best photo opportunities. Along the bush trails or the old stone jetty, the cameras will flash throughout the entire ceremony and makes the pictures memorable.
Set the Tone that you look For
Athol Hall will set the tone that you are looking for your big day. They have two stunning locations to hold your ceremony. To welcome you and your guest in a great way, with stairs leading down, they make it a grand entrance for your ceremony. If at any moment, if you wish to add decorations, they will help you add to get the perfect setting that you are looking for. They will make you and your guest instantly feel the vibe that you are aiming for.
Bottom Line
Wedding is the spectacular day of every couple's life. To make it unique, and impressive one, Athol Hall has stunning Sydney wedding venue in the waterfront. By owning one of the unique wedding venues in Sydney with them, they make your dream wedding come true with extra-special.